~Side-by-Side Couples Massage by Candlelight~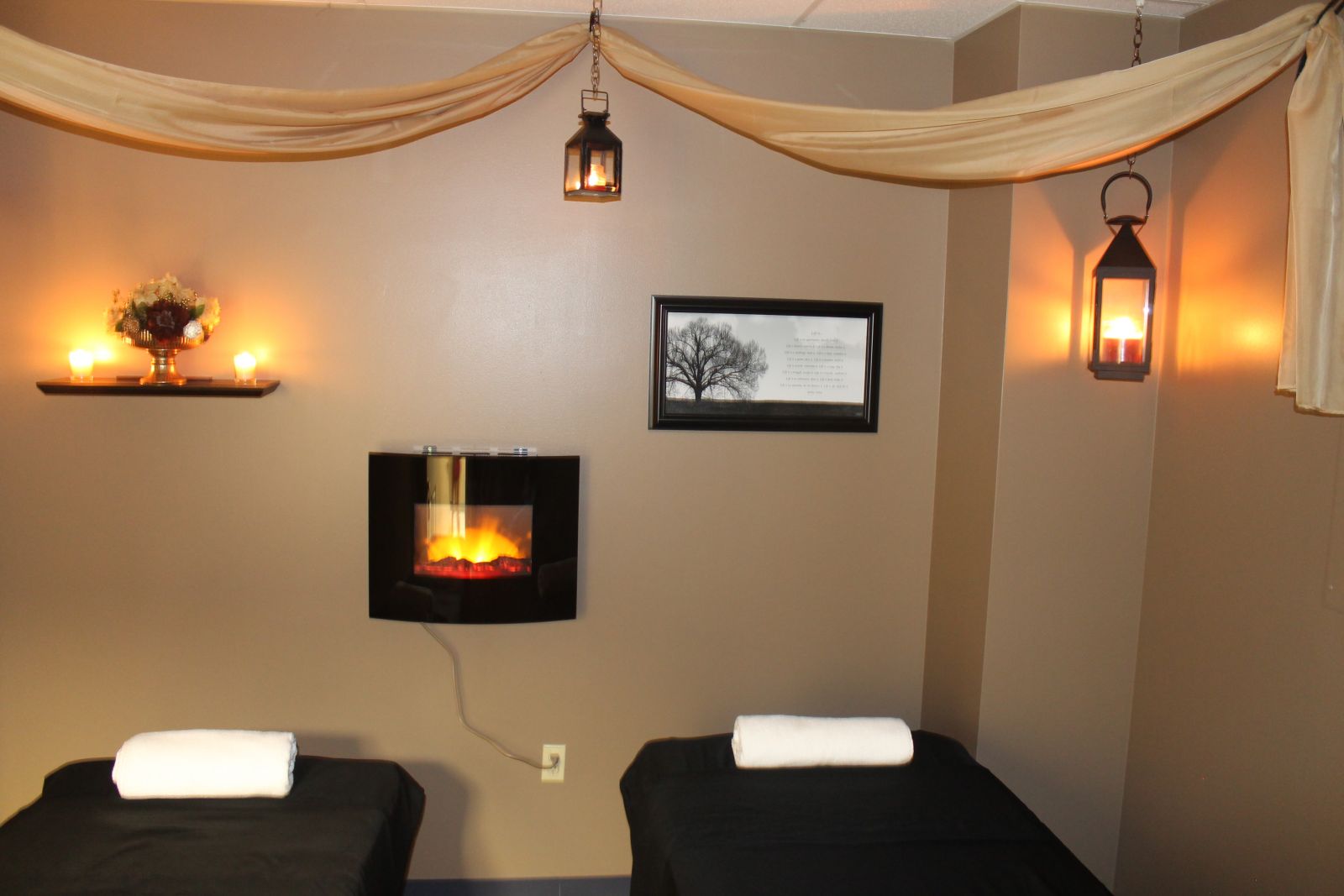 Your love should be celebrated every day through gestures and even surprising gifts. Besides, a surprise is more welcomed on an ordinary day than on an expected one. Why wait for a special occasion? Reserve your couples massage today. You both deserve it!
Massage for Two - 90 minutes $200, 60 minutes $150
~Both enjoy a 90 or 60 minute massage
Relaxing Retreat for Two - 60 minutes $175
~For both, a 60 minute massage and paraffin hand treatment plus a box of chocolates for her
Spoil Yourselves Rotten - 90 minutes $225
~For him, a 60 minute massage, an exfoliating back and foot scrub
~For her, a 60 minute massage, a beauty boost facial and a box of chocolates
Couples services may now be booked online.
What our spa guests say:
"My husband and I got a couples massage today here today. It was absolutely amazing! The therapists were very professional and knowledgeable. We will be back and we will spread the word!"
"My wife and I had a couples massage (well overdue and needed), great staff and very professional! We will be going back!"
"My husband and I had a couples massage today and it was by far the absolute best and most thorough massages we have ever had. Awesome environment too!"