~Serving Him by Serving Others~
The Well Spa has quickly become the place to go for therapeutic and spa services. The Well Spa has seen exponential growth over the past few years largely due to word of mouth referrals from our raving fans who cannot wait to tell their families, friends and co-workers about the results they received from services at the hands of our hand-picked team of professionals. Our purpose is to serve Him by serving others as we listen, serve, educate and build lasting professional relationships with each person who comes to us. We truly care and it shows.
"We are totally pleased with the service and help we receive from The Well Spa & Ozarks Neuromuscular Massage Therapy! Some people may think this is just a luxury but in all honesty, there have been times when I could hardly walk or had terrible neck issues or pulled muscles in my shoulder area and you have helped me through these situations ~ between you and our chiropractor. It's maintaining a better quality of life and I want to thank you so much for all the assistance!" Sue V.
Our Philosophy
To exceed our guest's expectations.
To treat our guests as we would like to be treated – like family.
To foster a positive environment with leadership through action, demonstrating honesty, respect and integrity.
To live life with the purpose of serving and helping others.
To utilize our talents and never grow tired of learning.
To provide a professional, warm and friendly environment for our guests to enjoy.
Our Team
Our team of hand-picked professionals is comprised of individuals who strive to fulfill our philosophy. Our commitment to continually evolve professionally begins with education. Several times throughout the year, highly respected industry educators are sought to educate our team and to help keep every member at the top of their game and offer our guests the best results.
With great pleasure we invite you to be our guest for many memorable experiences for years to come!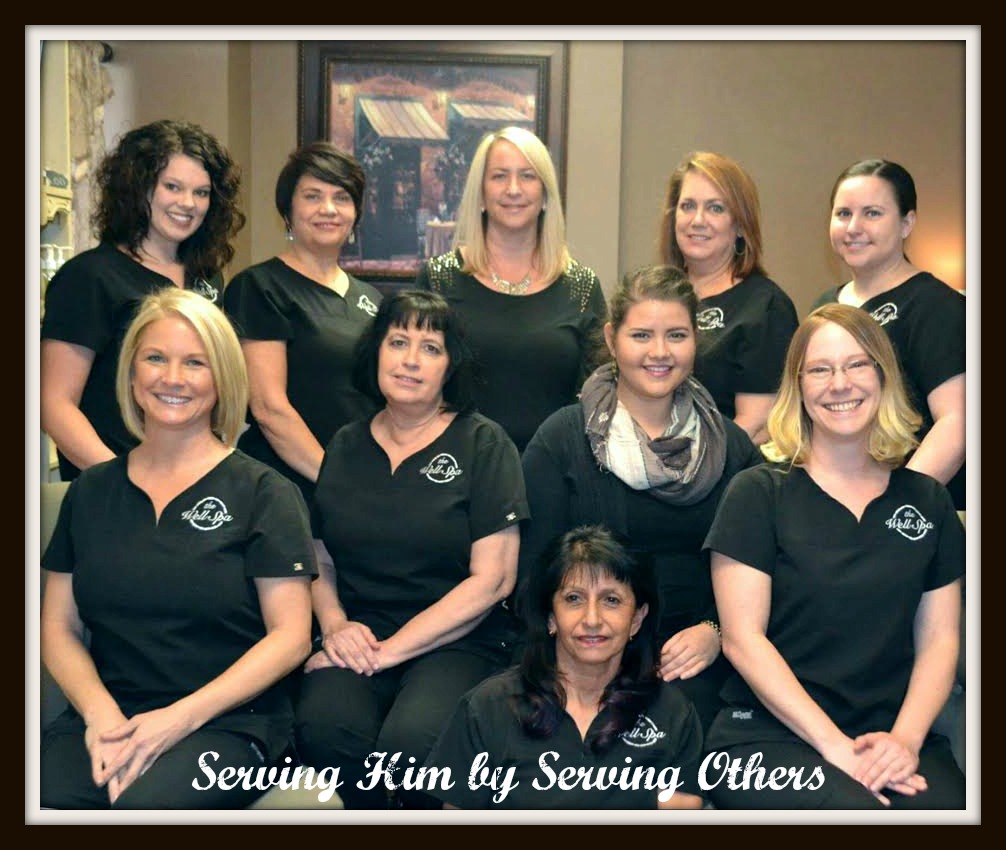 Ephesians 2:10 For we are God's handiwork, created in Christ Jesus to do good works, which God prepared in advance for us to do.
We are conveniently located in Cobblestone Village at 813 N. Main Street, Nixa, Missouri.